Cloud Solutions Architect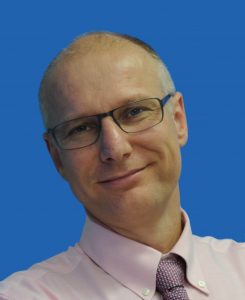 Having worked at two stalwarts of the industry, Accenture and Intel, as well a  (failed) startup in Silicon Valley, Bernd Nordhausen brings a wealth of industry expertise across Asia and Silicon Valley. Bernd has over 15 cloud certifications and holds professional/expert solutions architect certifications from all three major cloud providers. He led the design and implementation of several production cloud architectures including an IOT deployment that dramatically increased efficiency and an SAP on GCP deployment. Furthermore, he was the lead infrastructure for several cloud migration projects utilizing infrastructure as code (Terraform) to provision the cloud infrastructure.
      Bernd was the lead cloud architect for several multi dollar RFP's, and has advised clients in their journey to cloud helping them to decide on their choice of cloud service providers and whether to use a multi or hybrid cloud approach.
     He also takes an active interest in teaching and mentoring junior talents to become proficient in cloud, and is a Google Cloud authorized trainer.
     Bernd strongly believes that children should be provided the same educational opportunities regardless of where they live. As such, he has actively been involved in projects to bring ICT to remote communities in Africa and Asia and continues to do so through his NGO work.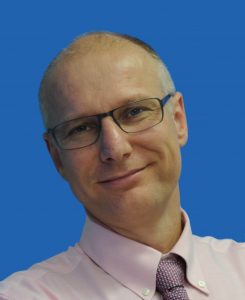 Bernd has always been a Guide and mentor to me and many other of our colleagues at Accenture.. his flair for all things Google Cloud resonated with the way he coached and inspired all of us to Pursue Google certifications. his depth of knowledge and understanding of the huge Cloud space is unmatched to anyone I know. Thank you Bernd for teaching me/ us about Google Cloud.
Bernd is a technical mastermind, and has successfully helped us land key GCP projects. He is passionate about doing things right, where he leads the adoptions with Infra-as-Code for repeatable deployments. Bernd worked with us through countless positive engagements with the team in joint customer pitching and whiteboarding, public speaking at summits, and hands on project deliveries.
I feel like everyone really listens and understands when Bernd articulates something.
We hired Bernd to deploy our application on AWS. We were new to the cloud, and benefited greatly from Bernd's knowledge of cloud computing and AWS in particular. Bernd was able to communicate technical concepts effectively not only to our developers but also to us with limited technical background. He patiently explained the pro's and con's of different solutions so that we could make the right choice for our business needs. He always delivered what he said, when he said he would. A great experience, and high quality work.
Bernd is one of those rare technologists that is able to communicate well regardless of whether you are a techie or business person. His technical knowledge particular on cloud and networking is deep and broad and he was always able to communicate even complex technical concepts to me and our customers effectively.